Roy has current openings Monday, Tuesday, Wednesday and Friday from 11:30-4:30
Roy is dedicated to helping individuals work through life's challenging transitions. He is dedicated to helping them find a find a sense of confidence, strength and assurance in facing some of life's most difficult life transitions.
Roy specializes in supporting those who are ready to face the emotions that come along with their current life transitions. He works with those who may be struggling with their aging process and what comes along with retirement, families, and finances; empty nesters; those struggle with the grief of losing a loved one; those wanting to learn how to be a better partner; or anyone whom may be struggle to find "Who Am I Now???"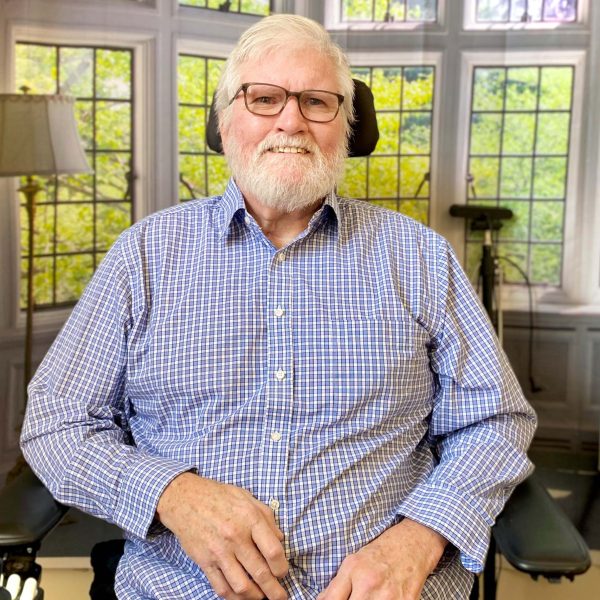 He supports them by creating a comfortable space to explore how their beliefs, spirituality, religious relationships, past experiences, current life situations and sense of self all affect one another.
Roy understands that exploring and questioning one's beliefs can be a difficult task to tackle alone. He uses his knowledge and understanding to help individuals discover how their beliefs were created, how their beliefs currently influence their lives, and how they want to move forward with their relationships with themselves, their spirituality, their communities, or the society at large.
Whatever your life transition , Roy can help you gain insight into how you move forward mindfully with your life. He helps individuals find strength and self-assurance in their inner self, and to feel empowered in the small or large decisions in life that they are facing.
Roy is passionate about helping people grow and heal. He faced the impacts of physical and mental health when his own childhood physical disability required him to retire early from full-time work in a hospital setting.
He learned quickly that life's transitions are difficult and very hard to predict. When Roy first retired he felt he needed to due to his physical limitations of getting around the hospital. Roy felt lost at times as to how he would be able to continue his life's calling of helping others. He learned that although he did have certain physical limitations, his knowledge and skills still existed. This is when he found work through the telehealth platform, and found that this could be a way to continue to help others, but also meet his need of serving others.
Life's transitions are often not what we think they will be. We can plan and create stories around how they "should be," but that is often not our reality. Roy helps others learn how to grieve the changes that come alongside life transitions, while also learning how to incorporate these challenges into their new lives and turn them into pieces that have made the person they are now!
Roy is dedicated to helping people discover that there are many different core causes for the issues that leave them struggling and feeling troubled. He helps them find new ways to heal core causes of stress, and more freedom in their lives.
Roy will help you learn how to claim your identity and beliefs then develop a pathway to intrapersonal connection.
This journey to a new level of well- being can take many forms, and Roy is equipped with unique tools to assist his clients to get there. Roy helps clients heal through:
learning to rewrite our identity with Interpathic therapy
connect to their intuition and release old hurts and useless beliefs still stuck in their souls and,
find hidden insight rooted in their past and present experiences through Narrative therapy.
He helps others learn how to grow into their more true and joyful selves, by learning to distinguish taught versus lived beliefs and incorporate more useful truths. He is dedicated to helping them find more success, passion, and health in their lives, instead of finding themselves back on the same old practices, repeatedly.
These specialties give Roy concrete and practical tools he can share with clients to make the healing process occur more quickly, go deeper and last longer.
Roy developed his expertise through obtaining his Bachelors, Masters, and Doctorate and Clinical Certification in Psychospiritual Therapy ; and through spending over 60,000+ hours working with regular people in real-life situations to help them find a path forward that works for them. He is board certified in clinical chaplaincy, pastoral education supervision, and clinical pastoral psychotherapy.
This extensive experience has taught Roy that healing comes in all shapes and sizes. He helps the individuals he works with to discover the tools and approaches that work well for them personally and to become their own best champion when life throws challenge their way.
Most of all Roy helps individuals learn to lead lives that celebrate their deepest significance and unique identity.
If you feel that Roy may be a fit to help you take the next step on your healing journey, please visit Getting Started on this webpage and schedule a free initial 20-minute phone consultation.